Meet our newest Net-Zero Hero, Jerry Bramwell! In 2013, Jerry and his wife Lauree made the decision to move from Houston to Austin to be closer to family. They ended up buying the home right next door to their daughter Amy, and began a four-year remodeling journey to create a contemporary, energy-efficient home that would allow them to age with family close by.
Jerry ended up taking on much of the remodeling project himself. He did all the framing, window installation, waterproofing, insulation, interior and exterior trim, and decking with only one or two helpers. Impressively, he also designed, drafted, and permitted the home's 6,700-gallon rainwater system, which provides water for the toilets, pool topoff, and future vegetable garden irrigation. The home also features Austin's first residential gray water system, which could be a model for future systems. It's no wonder that his family describes him as the "ultimate DIY-er".
On June 9, the Bramwell's home will be featured on the 23rd annual Cool House Tour. We spoke with Jerry about his interest in building an energy efficient home, what challenges he faced in the process, and what advice he has for others.

I have been interested in sustainable building techniques since the early 80's when I designed and built a passive solar house for my family outside Denver, Colorado. Our original idea for our retirement home was an off-grid house on some land outside of Austin, but when the opportunity to live next door to our daughter and grandchildren came up, my wife and I could not refuse. I knew I wanted to build the house myself without hiring other people to do it and challenged myself to incorporate as many water and energy efficient elements as possible. It was a personal challenge to see what I could achieve by myself with the technology on hand.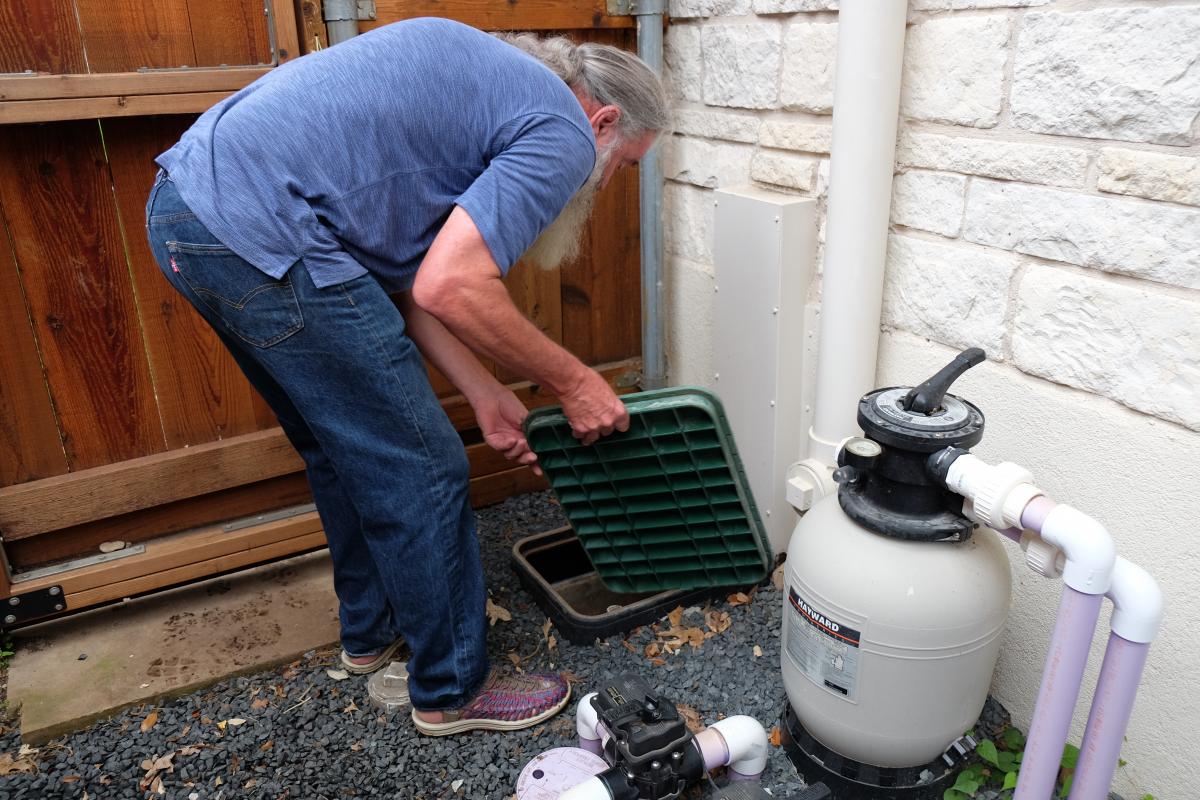 Research, persistence, and a little trial and error. I worked closely with my daughter, the architect, on the design for the house and how to conceal the rainwater tanks (originally only for irrigation) under the back porch. After that, everything developed organically as I intensely researched and talked to people about what was possible. I credit Chuck Deatherage, Water Protection Specialist at the Austin Water Utility, for helping me understand everything I could do with rainwater — including flushing the toilets and topping off the pool.
I really was interested in incorporating a gray water system. To find the right kind of low-maintenance systems with an automated filter backflush, I looked at systems commonly permitted in Arizona and California where whole-house gray water systems are much more prevalent.
Early on in construction, I went down to the City to see what it would take to incorporate gray water. After getting passed around between departments, a very excited person from the City called and told me that they had recently approved whole-house gray water systems, but I would be the first one to go through the process. There were no established protocols, so it might take some extra time to get it done. They were very supportive and really wanted to help me figure it out to pave the way for more people to be able to incorporate the technology as well.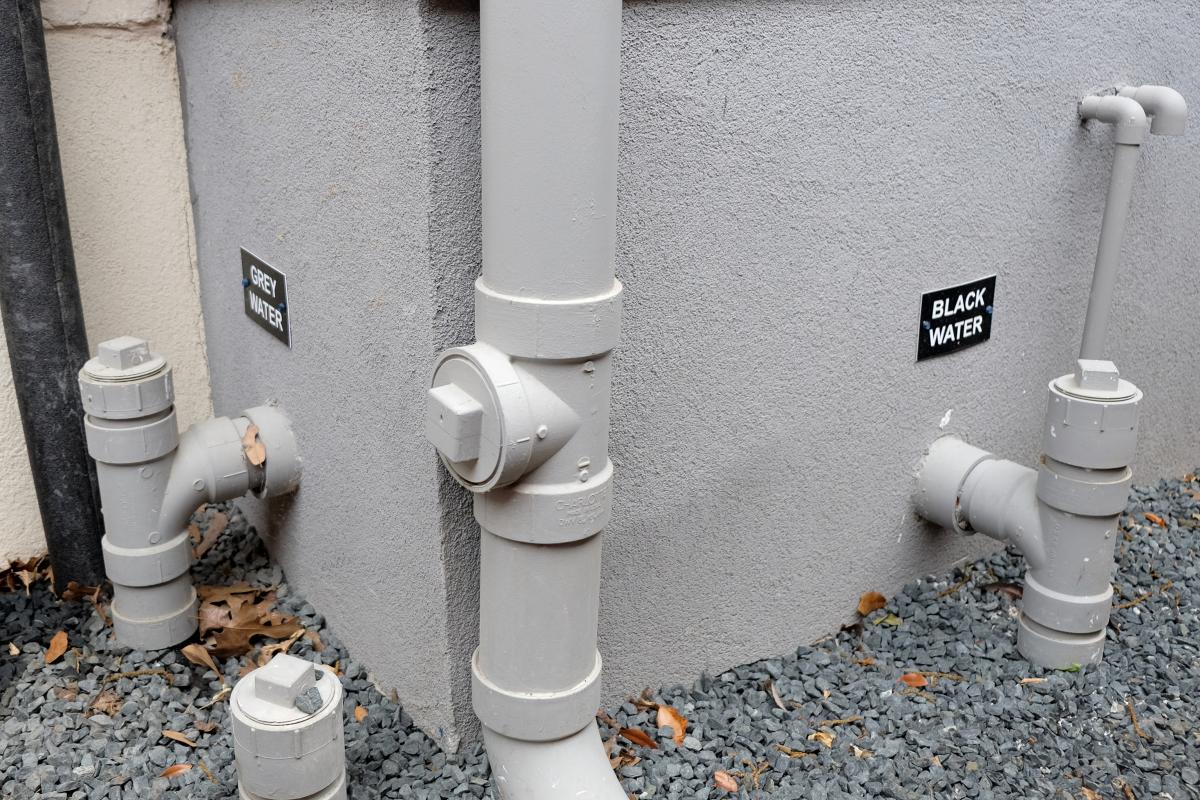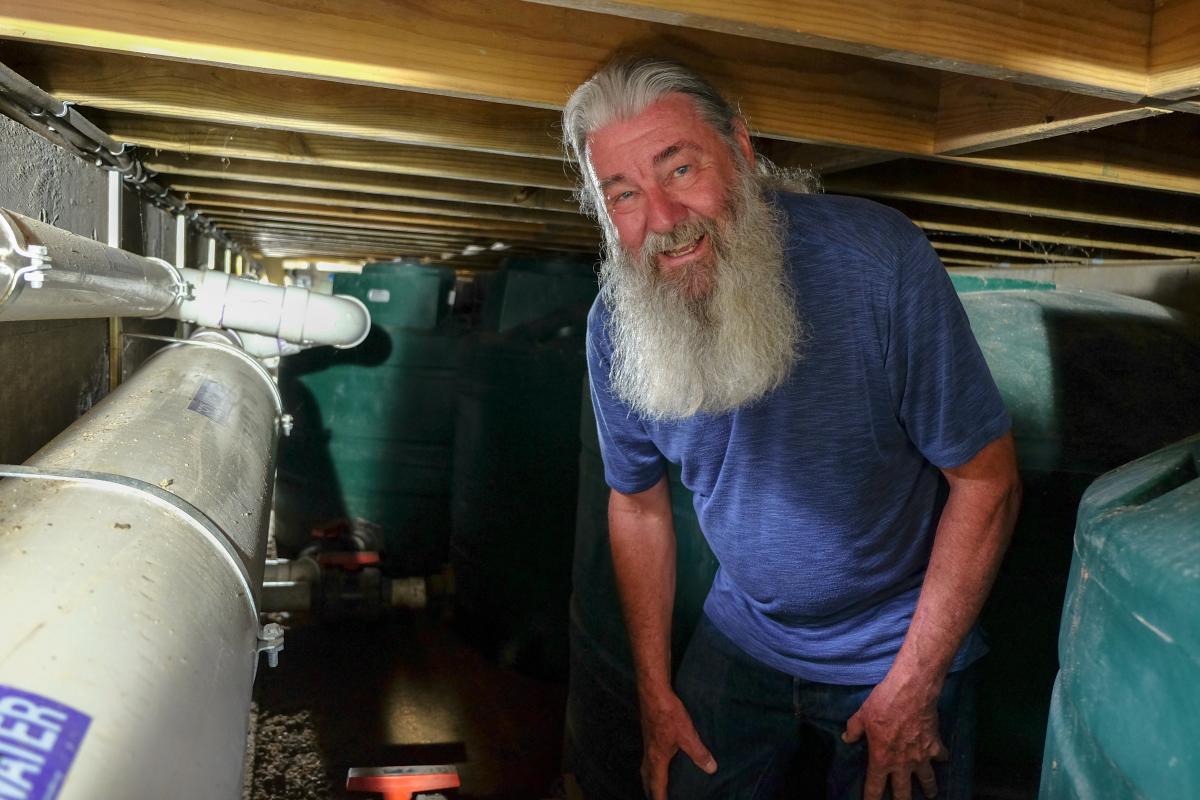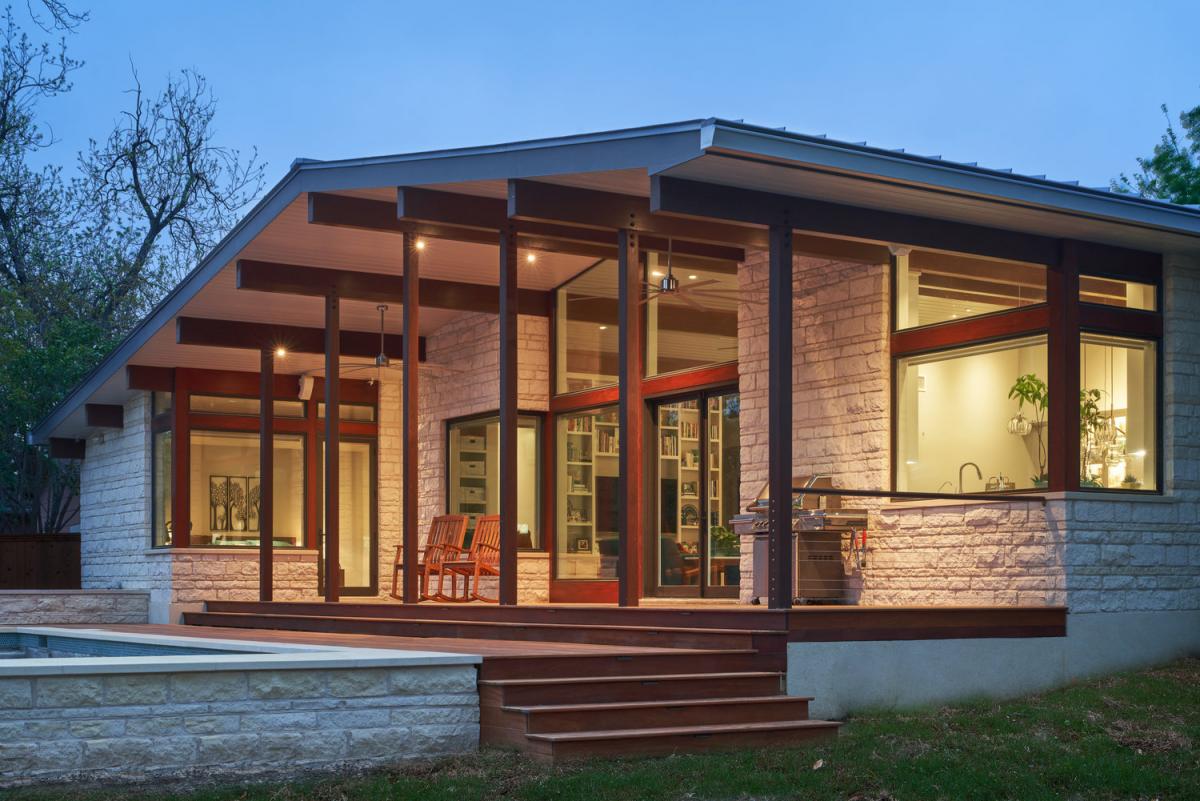 Communicating with the City and helping them understand the scope of the project and the systems. Once they understood what I was trying to achieve, they were very excited and tried very hard to help, but there wasn't always a clear path to get there. I had great relationships with my inspectors and they were very helpful throughout the process, but no one really knew how to inspect the rainwater and gray water systems and they told me so. Ultimately, the head of residential inspection came personally to review the systems.

The interest of my neighbors and community in my experience has been really wonderful and unexpected. Being a pioneer for whole house gray water systems in the City of Austin is not something I planned on, but I am very proud of the outcome and hopeful it will be beneficial to others. On June 9, my home will be featured on the Cool House Tour, and I'm really excited to share my journey with other Austinites who are interested in green building. Of course, the greatest reward is living in an efficient house right next door to my granddaughters.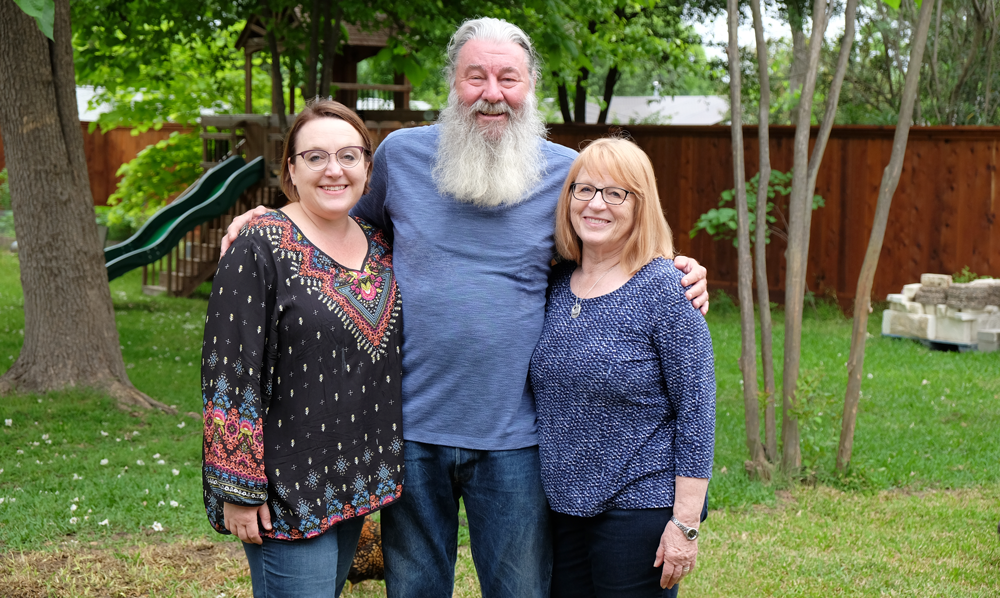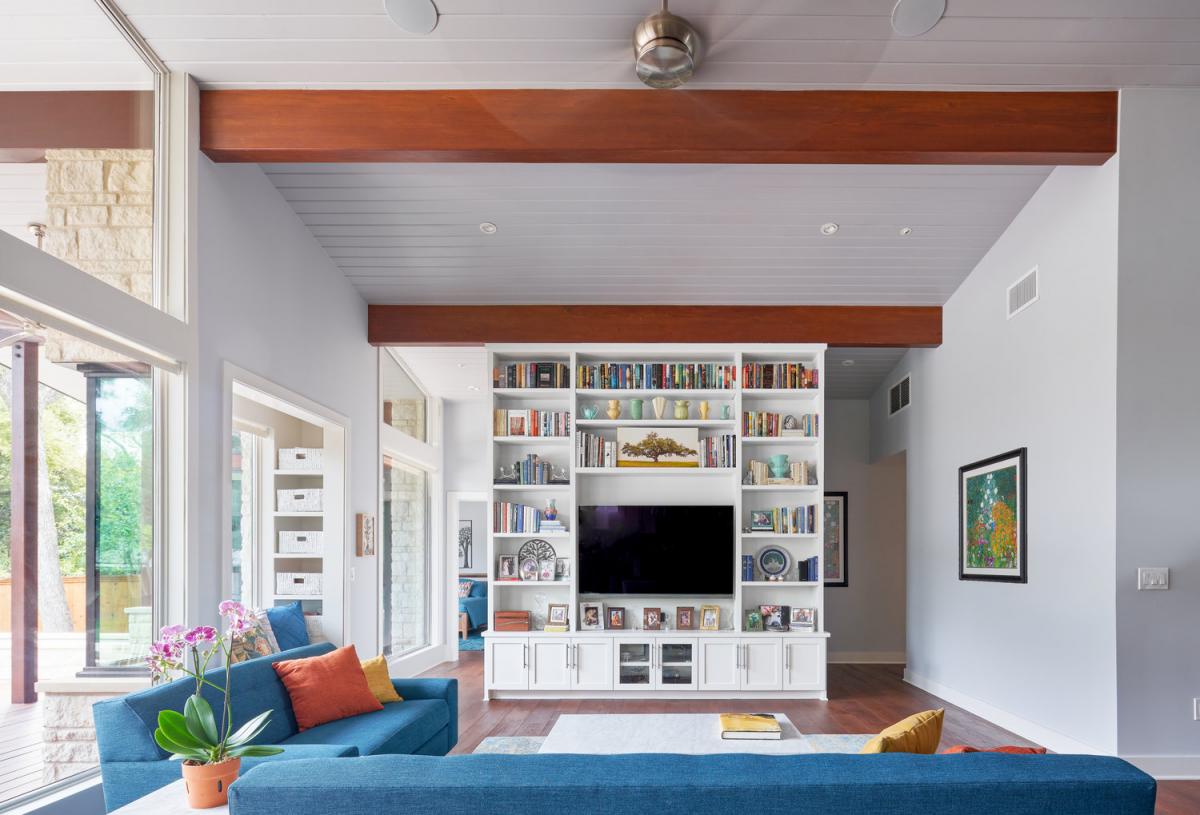 Don't be afraid to do it yourself, try new things, and push the boundaries.

You can check out Jerry's hard work by participating in the 23rd annual Cool House Tour, an annual self-guided tour produced by Austin Energy Green Building and Texas Solar Energy Society. The tour showcases homes that are designed and built to high standards of energy efficiency, comfort, and design. On the tour, homeowners and building professionals are on-hand to share their experience on bringing these sustainable homes to fruition.
To learn more about Austin's Net-Zero Goal, view the Community Climate Plan.
Share your Net-Zero contributions with us on Twitter or Facebook and use #NetZeroHero. If you know a Net-Zero Hero (or heroes!) who should be recognized for their efforts, send your nomination to sustainability@austintexas.gov.
---
Please note – editorials and sponsored posts are written by guest writers to inform and educate the community on a variety of different viewpoints, as well as to share information about local eco-friendly businesses and organizations. However, they do not necessarily reflect the opinions of the Austin EcoNetwork.